People come to psychotherapy for a wide range of reasons. Below are a few examples.
Some people come because of a problem in living, such as: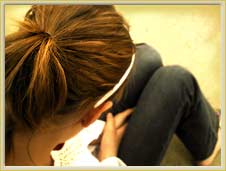 Depression and mood problems
Anxiety and fears
Alcoholism and other addictions
Work stress
Social isolation
Grief
Divorce
Relationship problems
Job dissatisfaction
Blended families
Parenting concerns
Adolescent development
Problems with intimacy and commitment
Some people believe that they suffer from a recognizable disorder, such as:
Depression
Anxiety Disorders
Bipolar Disorder
Adjustment Disorder
Panic Attacks
Post-traumatic Stress
Phobias
Alcohol and Drug Dependence
Attention Deficit Disorder
Obsessive Compulsive Disorder
Some people want a coach to help them as they make different types of decisions, such as:
Career track decisions
Dealing with difficult employees
Defining and identifying life goals
Enhancement of relationships
Adjusting to corporate change
Some of this content is originally from executivepsych.com, which encompasses all of San Diego.